I'm Anna Hargadon Peterson.
I'm married to my best friend, Paul, and we have two wee babes.
I love and think about many things, and share some of them on this blog.
Glad you are here.
Psalms 100:3-4
​Know ye that the
Lord
he is God: it is he that hath made us, and not we ourselves; we are his people, and the sheep of his pasture. Enter into his gates with thanksgiving, and into his courts with praise: be thankful unto him, and bless his name.
Alma 34:38
That ye contend no more against the Holy Ghost, but that ye receive it, and take upon you the name of Christ; that ye humble yourselves even to the dust, and worship God, in whatsoever place ye may be in, in spirit and in truth; and that ye live in thanksgiving daily, for the many mercies and blessings which he doth bestow upon you.
To learn more about
my work in autism, performance, and the community, visit www.annahargadon.com

To learn more about my yogi life and offerings,
​visit
www.nurturingdivinity.org
Powered by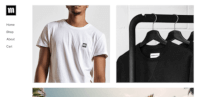 Create your own unique website with customizable templates.